| | |
| --- | --- |
| East Anglia ONE North Offshore Windfarm | |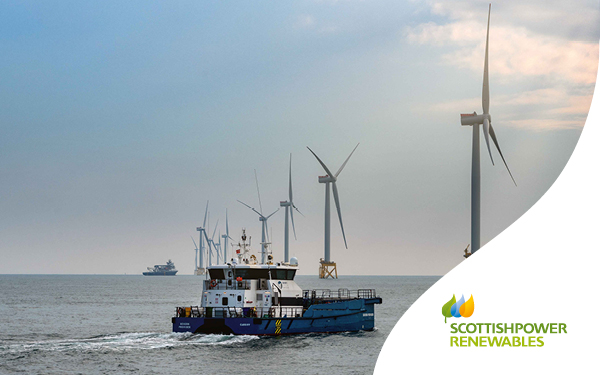 Onshore Ground Investigations - Additional Surveys
Ground investigation works have been taking place since April across the East Anglia TWO and East Anglia ONE North onshore proposed cable route and substations site. These advance surveys are necessary to inform the cable route and substations design and to gain a better understanding of the environmental and archaeological mitigation required should the projects achieve consent, and to aid the timely delivery of renewable energy to the area.

Archaeology traial trenching works will continue across the proposed development area over the coming months. Core phase 1 site surveys, including Cable Percussion Drilling, Cone Penetration Testing, Trial Pitting and Window Sampling were completed in June. However teams are due to return to areas that could not be accessed previously due ecological constraints, such as the 200m buffer zone of the Leiston-Sizewell Site of Special Scientific Interest (SSSI) and Sandlings Special Protection Area (SPA) (in accordance with the Assent from Natural England) and other areas where works were postponed. These activities are due to commence from 19 July working east along to the cable route to relevant areas.

Further to this, following completion of phase 1 surveys and to provide supplementary data to inform design, additional surveys will also be taking place over the next few weeks as detailed below.


Soil Sampling
An additional survey to the phase 1 scope. A team of two soil specialists will be undertaking a series of hand dug soil samples to assess the suitability of the soils to support future landscaping. Samples will be taken at the area around the proposed substations, from 13-16 July. Soil sample locations on site will be guided by an Ecological Clerk of Works and an archaeologist, who will advise on any micro-siting required to avoid ecological receptors (or features) and known archaeology.


Infiltration Testing
Further infiltration testing will take place across the full length of the cable corridor from the proposed EA1N/EA2 substation at Friston to the landfall at Sizewell. As before it will involve the machine excavation of a shallow pit into soil to then measure infiltrations rates. This is anticipated to take place from 20 July to 14 August 2021.

The works will involve the use of road-going machine excavators, not requiring transportation by a low loader or tractor trailer as we previously used during our earlier phase of tests, therefore removing the need for additional traffic management support to manoeuvre plant in and out of the access points.


Cable Percussion Boreholes
Additional boreholes will also be installed in land in Aldringham. This involves the drilling from a small rig to create the borehole which will be left in place surrounded by a small wooden fence over the following months for future monitoring. Cable percussion drill rigs are towed on the back of a 4x4 minimising the need for additional traffic management measures as they move through access points. These works are anticipated to take place from 26 July to 14 August 2021.
Local Works Updates
If you would like to receive weekly updates on specific local activity such as large vehicle/plant movements and survey activity within specific areas you can now register your details and select this option via our website registration area.

Ensure you select Tick this box if you would like to receive regular Local Works Updates detailing localised onsite activity as relevant and the project/s you are interested in.